Calling all tumblers and trampolinists who want a team experience but aren't ready for full competitive season yet. Introducing DCA's Pre-Team 2023.
Preteam has begun and we are no longer taking new students for team at this time. Information on our full season T&T team will be posted by April and tryouts for team will start in May for the 2023-2024 season. Check back soon!
Here are some commonly asked questions and basic information about our T&T team!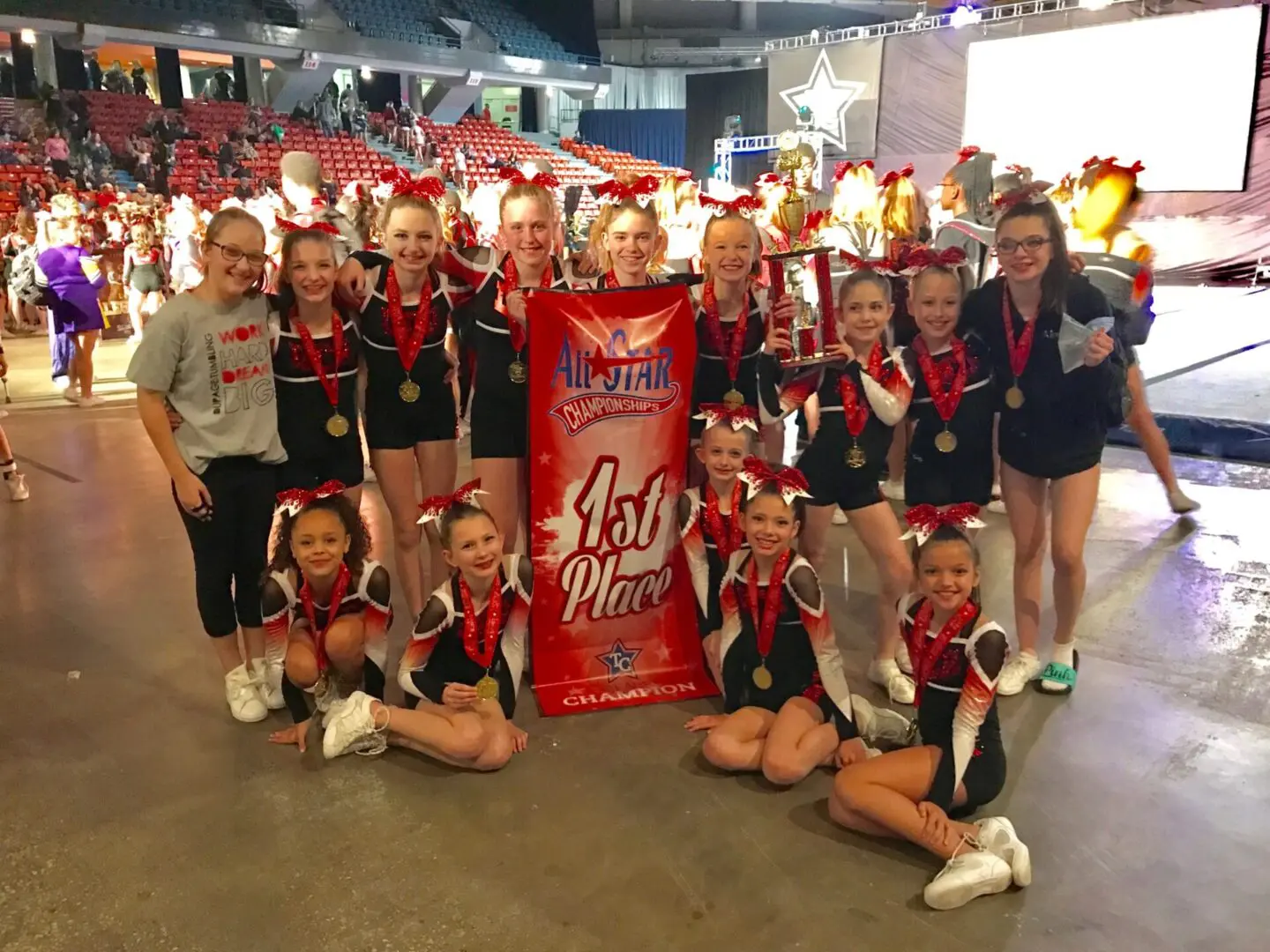 DCA has a special needs team called BLITZ, and they are awesome. This team has been running since 2012, and many of the original girls are still on the team today! We meet Saturday afternoons during the school year. Times vary each school year so please call, and you can come to watch or participate in practice to see if this is something your child is interested in doing. Athletes learn cheer moves, dances, a special DCA cheer, and participate in around 3–4 competitions/performances each year. The only cost to participate in BLITZ is a uniform fee which we try very hard to keep reasonable but still match our other cheer program's uniforms. We work with every ability, and everyone is welcome on the team. BLITZ is part of our cheer family and participates in all team events like our end of season banquet.  Interested in finding out more about our special needs team, or know someone who would LOVE to be part of this team? Give us a call at 630-588-9000.